ART OF LIFE MINDFULNESS
I am a retired psychiatrist, who now offers teaching in Meditation and Mindfulness for health and wellbeing.Traditional British culture often gives the impression that people with stress or distress have something 'wrong' with them. I have been looking for an approach that acknowledges that we are brothers and sisters in this predicament, not an 'us and them', and shows us a practical way through. I believe mindfulness fits the bill.I run an 8 week course which teaches you how to meditate mindfully, and how to bring mindfulness into your everyday life, so you can learn for yourself what this method can do for you, even in a short time.Mindfulness is a natural aware and accepting state of mind that with practice allows us to become more grounded, sleep better, have more access to creativity and improves our relationships with ourselves and other people. It improves our concentration and our ability to cope productively with stress, pain, anxiety, depression and physical illness. It's a simple process which when practiced regularly can change your life.This course is suitable for complete beginners. For people who aren't sure they can do it. Or as encouragement if it's been a while since you meditated. It is suitable for a wide range of abilities and circumstances, and welcoming to people of all ages, backgrounds, cultures, faiths or secular, genders and identities. The next course is in a small group but I will also be teaching online and would be available for teaching one to one if required. Unfortunately the venue for this particular course is up a staircase without a lift. If you would like to be informed when I am at a more accessible venue, or to be added to my emailing list please reach out to me.I would be happy to hear from you if you have any questions. In any case I will refund you without quibbling if you decide it's not for you after the first session.
REVIEWS AND TESTIMONIALS
'Christina is an empathetic listener and a teacher who is highly committed to imparting empowering understanding to mindfulness students. I highly recommend Christina.' H.Z.'I was reticent about doing this course and felt I 'should' do it as I was really stressed and nothing seemed to be working. I thought I'd be bored and get irritated but I realised quickly how calming and relaxing it was to be doing it each week. I learnt a lot very gently and in a loving warm atmosphere that never felt annoyingly wanky. This has already been very liberating and I'm slowly changing my story and feeling better because of this. Thank you! You left us with 'The busier you are the more time you should spend meditating!' This rang true as I always felt too busy to come and ALWAYS felt better afterwards for coming!' C.G.'Each session had the right amount of content, not too much or too little. The balance between you presenting things and us sharing our thoughts and insight was just right. The course was excellent' I.H.'Good at talking to people on their own level'. M.S.'Christina has taught me what mindfulness is and different meditation techniques with this in mind. I had never before meditated and thought that this was something I could never do as I was always on the go. On this journey with Christina and the other wonderful class members I have learnt that there is no right or wrong way when meditating, and no fixed outcome. I will now continue on with this journey and see where it leads. Each day new things seem to be presenting themselves to me which I had never envisioned before. I would definitely recommend this course to all that are interested. Thank you Christina for showing me the way.' R.P.'You explained each week's topic well and guided the meditation nicely. I liked the gradual shift from one meditation to the next, and how it helped my focus. Thank you very much for the course. It was a wonderful experience!' L.R.
On zoom or in person
I run small groups on eight consecutive weeks for one and a half hours. The next one from early October to mid December at the Station Halll, Herne Hill, London SE24.Since the benefits of mindfulness are greatly increased by daily practice, I would hope for an open mind and a commitment to doing 30 minutes of 'homework' every day during the eight weeks. Most weeks this would consist of a 25 minute guided meditation and 5 minutes of mindfulness during your normal day.Each week builds on the last so attendance at all is recommended.
Week 1: Orientation
Week 2: Stress
Week 3: Physical pain
Week 4: Emotional stress, anxiety and depression
Week 5: Role Stress and Time Pressure
Week 6: Taking care of yourself
Week 7: Elevated Function
Week 8: Changing your lifeAfter the course graduates have access to a private facebook group for inspiration, mutual support and occasional live guided meditations.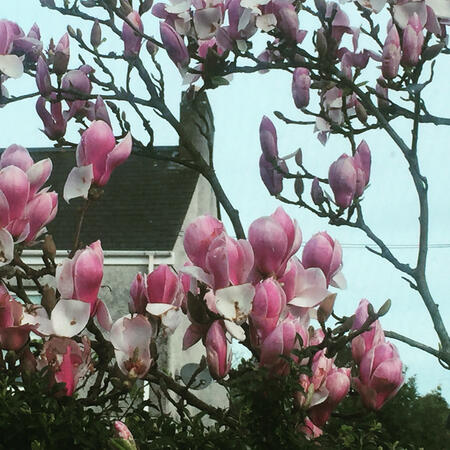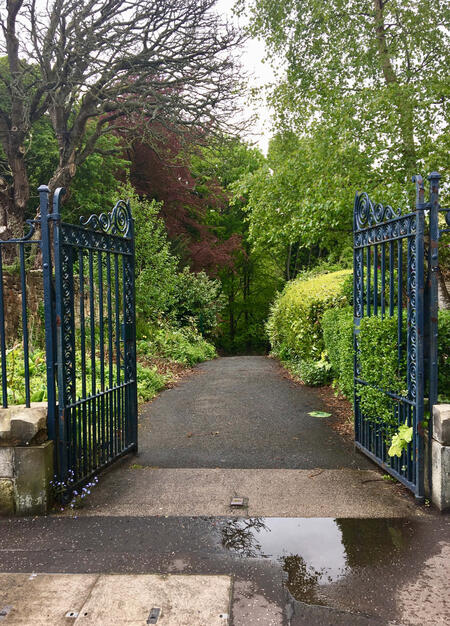 PAYMENT
I previously charged £200 for this course, but now there is no fixed rate. Please pay what you can afford for the full course in advance.I will not turn anyone away for financial reasons. Please ask if you are in any doubt.A full refund without quibbles will be given if you tell me it's not for you by the end of the third day after the first session.
ABOUT ME
There is over 30 years of scientific evidence that mindfulness improves mental health and day to day functioning. On top of the more than 2500 years of Buddhist experience with it. In my own life I have found mindfulness so much more effective than I expected for finding a flourishing basis to live from, and for seeing situations and other people in a more productive way. Naturally I want to share that gentle but powerful experience with other people.I did my teacher training with Zenways, which is accredited by the International Mindfulness Teachers Association.The 8 week Meditation and Mindfulness for Health and Wellbeing Course is practical, straightforward, surprisingly down to earth, and doesn't require allegiance with any particular religion.I look forward to meeting you.Christina Rogers